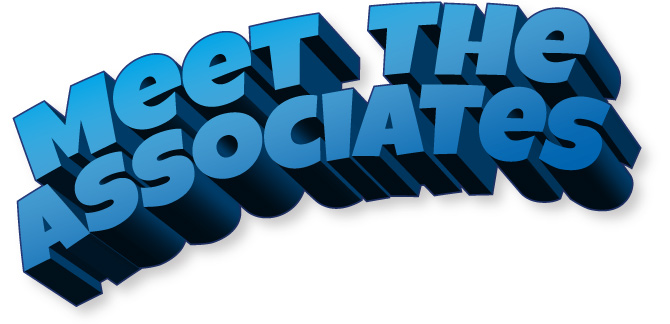 TUtB has 6 playable characters known as Associates. Each works in a different department and has a unique personality highlighted by their HR Profile, quote and the cards in their matching associate deck. Below are each of the 6 Associates HR Profiles. Notice their Hire Date and Birthday are "??s" that is because as a Kickstarter Add-on and backers get to pick these dates. You will also write out their quote so your handwriting and dates will become a permanent part of the game!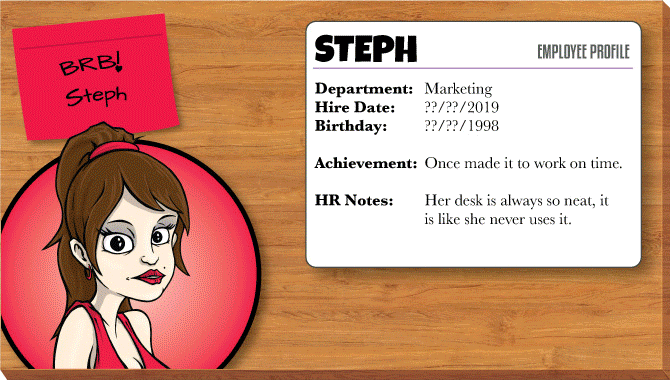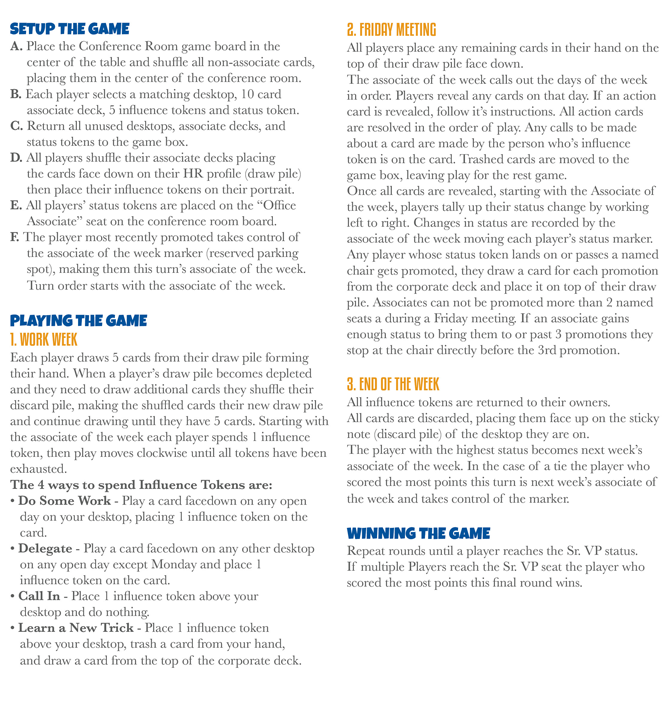 Download the complete living rulebook here.


The Thrown Under the Bus story a game 25 years in the making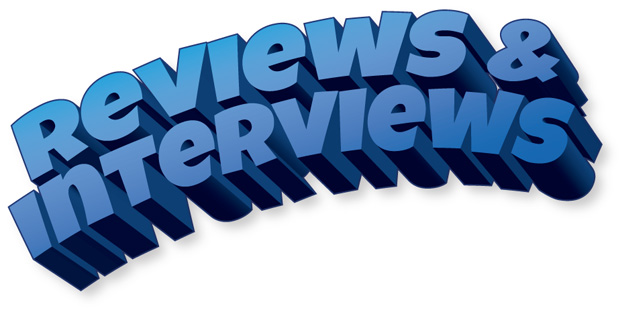 Board.Game.Dad
"this is a new one for me! For anyone who has worked in an office setting, the tropes are spot on.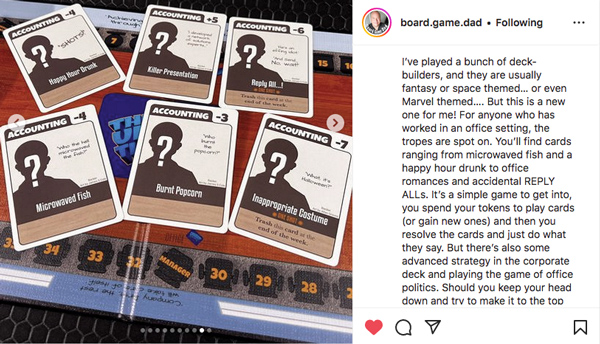 The Who, What, Why? Game Design Podcast
"The game is a lighthearted look at the kind of stuff that may happen in a corporate office
between people who want to be in the best position they can be."

North of 60 Gaming w/EBG
"It would be a lot of fun to take to the office and play with your associates. I love the theme…"

Thrown Under the Bus theme song & video